Alexander Hamilton
The graphic story of an american founding father
By Jonathan Hennessey
Illustrated by Justin Greenwood
A graphic novel biography of the American legend who inspired the hit Broadway musical Hamilton.
Alexander Hamilton was one of the most influential figures in United States history—he fought in the Revolutionary War, helped develop the Constitution, and as the first Secretary of the Treasury established landmark economic policy that we still use today. Cut down by a bullet from political rival Aaron Burr, Hamilton has since been immortalized alongside other Founding Fathers such as George Washington and Thomas Jefferson—his likeness even appears on the ten-dollar bill. In this fully-illustrated and impeccably researched graphic novel-style history, author Jonathan Hennessey and comic book illustrator Justin Greenwood bring Alexander Hamilton's world to life, telling the story of this improbable hero who helped shape the United States of America
It was the mention of Broadway Musical Hamilton that appealed to me. And that was all I needed to check out this book. So heres the thing I'm not so much a history fan and if you are then you'll really be into this book. For me it was pretty good. I was on and off with reading this book and eventually I did come to the end and thought it was pretty good. I couldn't help but find myself comparing the musical to this non-fiction graphic novel. I loved the details illustrations and how the story was old. I loved getting those little tidbits of where certain places were and where it was currently now with updates names to places. I knew a bit of Alexander Hamilton's story and liked getting to know more about it in this book. Overall the graphic novel was well done and I enjoyed it.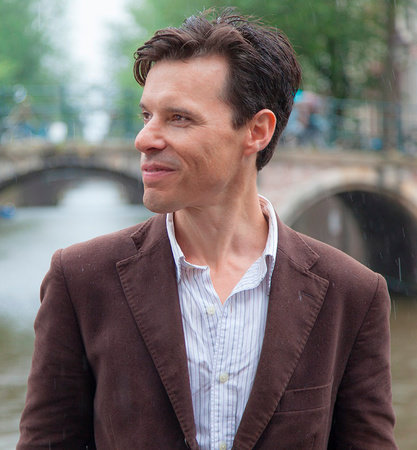 Photo: © Jonathan Hennessey